Come to my house for a warm cup of masala chai.
Not a powdered Starbucks mix,
but a tawny brew of foamy milk, water and
teas, harvested on the green hills of Ooty,
picked by women swathed in cotton saris.
I'll lace it with a blend of spices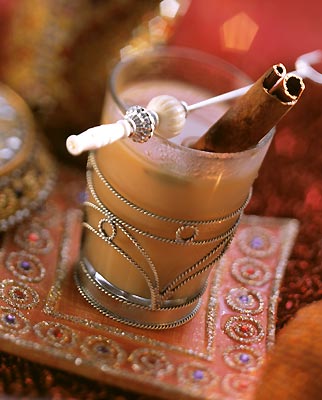 made from my mother's recipes.
A gingery grind of
cloves
cinnamon
cardamom
pepper
and other spices you didn't
know could even be added to tea.
I'll serve you in pastel Ikea mugs
on a Pflatzgraff tray.
It goes well with ginger snaps and
khari
bisquits.
~~~~~~~~~~~~~~~~~~~~~~~~~~~~~~~~~~~~~~~
~~~~
~~~
Editorial: I don't understand how Chai Latte got coined. It's so mismatched - Asian and Italian words to describe an American concoction.